3Dswipe
Real-time 3D solutions without plug-ins: 3D product configurators, interactive training modules, sales apps, interactive 3D model, Virtual Reality (VR), Augmented Reality (AR), ...
Commercial Director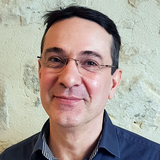 Marc VILLECHENOUX
Commercial Director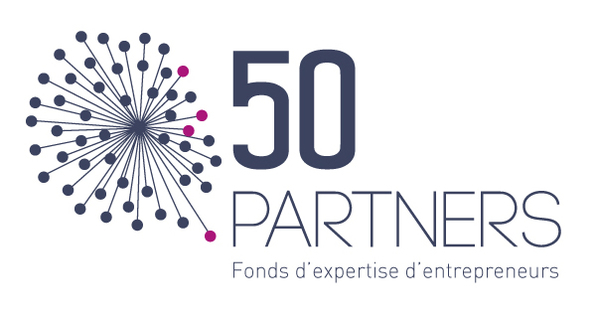 50 Partners
VC, Accélérateur / 50 Partners rassemble les meilleurs entrepreneurs pour accompagner les success stories de demain.
Partnerships Officer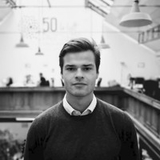 Matthieu COUET
Partnerships Officer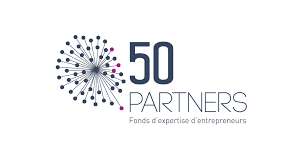 50 Partners
50 Partners est un accélérateur et financeur de startups du numérique. Nous sélectionnons les plus belles startups du numérique et les accompagnons dans leur croissance, grâce à notre réseau de 50 entrepreneurs à succès, et notre écosystème de friends.
Investment Director
Céline PASSEDOUET
Investment Director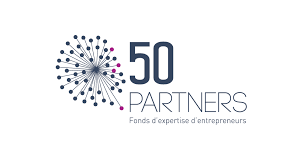 VC @50 Partners
VC, Accélérateur / 50 Partners rassemble les meilleurs entrepreneurs pour accompagner les success stories de demain.
Financial Analyst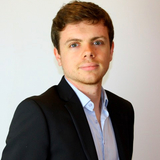 Erwan BERNARD
Financial Analyst

5M Ventures
-Financement soit par du Média for Equity, soit par l'entremise de la communauté de Business Angels de 5M Ventures (€ 5 M levés pour des startups depuis mi-2017); -Accélération par des experts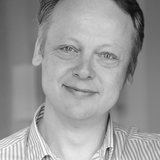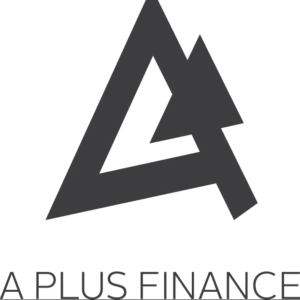 A Plus Finance
Venture Capital & Private Equity
Financial Analyst
Zoé MOUQUET
Financial Analyst
A.D.M.C
Distributor and integrator, A.D.M.C is doing the marketing, the ingeneering, the mechanical and electric integration, the starting and the after-sales service of various quality control equipments and printing solution for the pharmaceutical, cosmetic and food industries.
Manager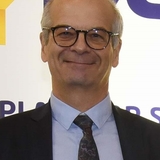 Jean-françois MERIOT
Manager
A2 PHOTONIC SENSORS
Engineering consultancy in measurement and detection systems : laser sensors, Image and data processing, artificial intelligence. Solution proposals, proof of concept, industrial prototypes.
Chairman and Chief Executive Officer / Chief Executive Officer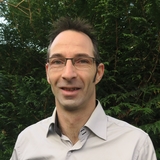 Stephane GLUCK
Chairman and Chief Executive Officer / Chief Executive Officer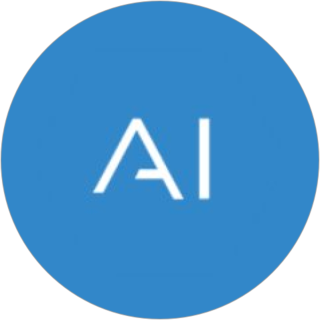 About Innovation
About Innovation est la solution intelligente et collaborative qui vous accompagne dans le cycle de vie de votre portefeuille de propriété intellectuelle.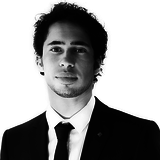 Jeferson STAELENS
Project Manager
Nathan KOSMOWSKI
Commercial Director

ACCIÓ - Catalonia Trade & Investment
Le département Innovation Internationale de l'agence de développement économique de la Catalogne (ACCIÓ) fait le lien entre les écosystèmes français et catalans de la R&D et de l'innovation dans le but de favoriser l'émergence de projets collaboratifs entre les deux territoires.
Director General
Christophe ARNOUL
Director General
Pauline HENRION
Innovation Manager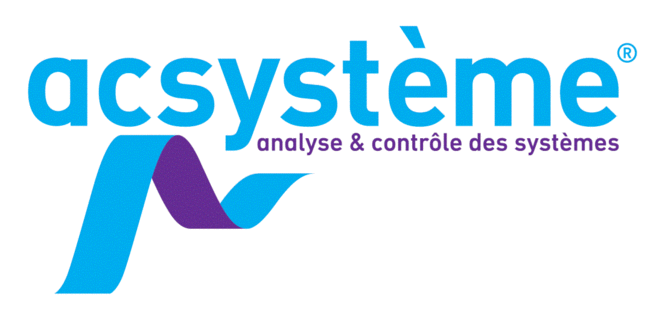 Acsystème
We enhance your systems performance through a proven methodology: the model-oriented design: models to simulate them, algorithms to control them, methods to optimize them. Since 2002, Acsystème acts with its customers as an outsourced R&D service.
Business Engineer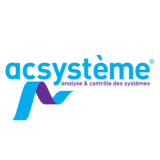 Bence MOLNAR
Business Engineer
ACTINOVA SAS
Startup innovante en photonique pour la synthèse de Quantum Dots (QDs) biocompatibles.
Les QD sans métaux lourds développées par ACTINOVA sont des nanocristaux semi-conducteurs dont les dimensions sont de l'ordre de quelques nanomètres, ils possèdent des propriétés de fluorescence particulièrement intéressantes pour l'éclairage, la traçabilité de produits manufacturés ou de documents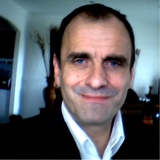 Frédéric CRONAUER
President
Actronika
Actronika propose Tactronik. Une plateforme Haptique de Haute Définition qui permet de pouvoir ressentir des interactions tactiles précises, réelles, sur n'importe quel objet. Notre plateforme Hardware/Software permet d'haptiser facilement n'importe quels interfaces : écrans, sièges, manettes...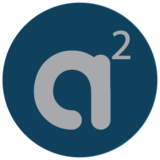 Thomas FARNOUX
Development Manager
ADDL
Expertise en simulation numérique ANSYS (Conseil/Distribution/formation/prestations études)
Distributor (Consulting, Choice ANSYS Software) - Product Training (Training Center) - Finite element studies (Mechanics, Fluid, Structure) - Technical Support / Technical Assistance / Audit & Advice (Reactivity & Proximity)
Business Engineer
Nabil TAHRI
Business Engineer
ADERA-UT2A
Laboratoire spécialisé dans la caractérisation chimique et le développement de méthodes d'analyses
UT2A est un laboratoire leader pour l'analyse des éléments traces, des nanoparticules et des composés organiques volatils. Son instrumentation avancée et son expertise permettent d'offrir des services d'analyse et de recherche dans un environnement BPF.
Head of R&D Project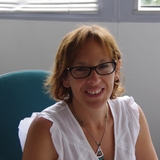 Christine GLEYZES
Head of R&D Project
Aderly-Invest in Lyon
L'Aderly-Invest in Lyon conseille et accompagne les entreprises dans leur projet de développement en région lyonnaise. Chaque année, plus d'une centaine d'entreprises choisissent Lyon pour y développer leur activité, répondre à un besoin stratégique et profiter d'un cadre de travail d'exception.
Counsellor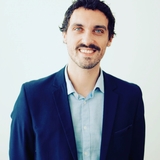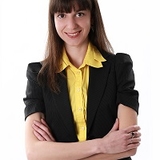 Marie JACQUARD
Project Manager
adhoc
Le design ADHOC
Agency ADHOC design.
Co-Founder
ADINOV
The ADINOV company, approved CIR, specializes in contract research in the fields of Chemistry. ADINOV has its own laboratory with a versatile technical tray to offer you customized or standardized analyses. We also offer technological watches.
Co-Founder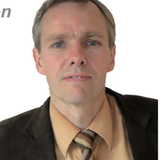 Fréderic POTENCIER
Co-Founder
Adionics
Adionics a développé une technologie d'extraction sélective de sels de l'eau par échange liquide/liquide. Apllication sur l'extraction de lithium (eaux indus, géothermie, salars...) iodures (production d'iode) et déssalement massif (EOR, gestion de saumures, potabilisation)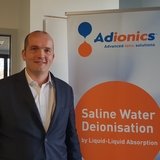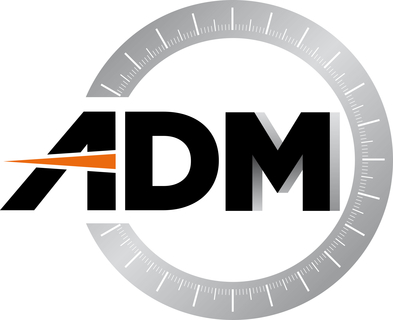 ADM
Mécanique de précision Études et réalisations Retro-conception Prototypage / petites et moyenne série Outillages et machines spéciales Retro-conception
President
Emmanuel FILLON
President
ADMANTIC
Partenaire de vos infrastructures d'hébergement : - Infogérance Linux : exploitation, supervision, sauvegardes, MCO 24/7 - Automatisation : infrastructure as code, conteneurs, intégration et déploiements continus - Architecture : audits, refonte d'infrastructures - Formations et ateliers DevOps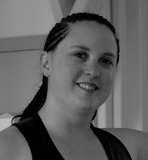 Séverine LAUGIER
Co-Founder
Léa KAZEL
Sales Assistant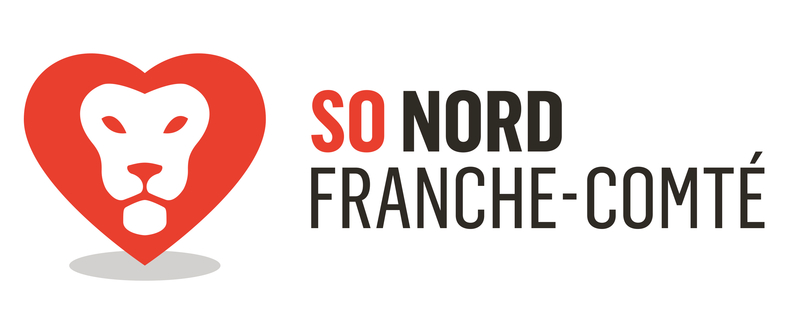 ADNFC - AGENCE DE DEVELOPPEMENT ECONOMIQUE NORD FRANCHE-COMTE
The Economic Development Agency supports your establishment or development projects in one of the foremost economy hubs in the East of France. As a privileged gateway to economic and institutional networks, it offers a tailor-made offer customized to your needs.
Project Manager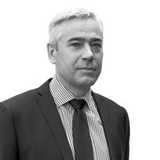 Xavier DAMONGEOT
Project Manager
ADNNUM
ADNNUM propose aux entreprises de tous secteurs une solution numérique à valeur légale des documents entrants, circulants et et sortants qui vise le «0 papier» et évite la fraude numérique. ADNNUM est éditeur d'AdnBlocSign et Opérateur de confiance blockchainer. diplôme numérique CV num. Conseil d'a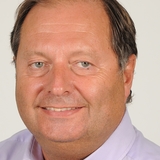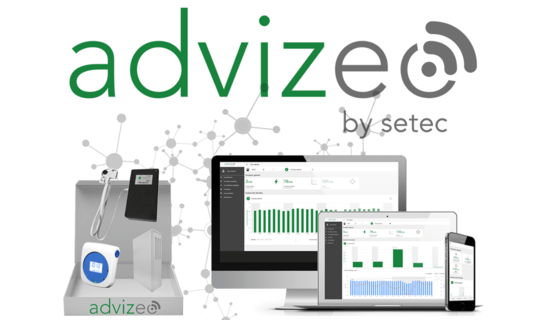 Améliorez la performance de vos bâtiments et faites des économies d'énergie, jusqu'à 25%.
Avec Advizeo by Setec, améliorez la performance énergétique de vos bâtiments et faites des économies d'énergie, jusqu'à 25%. La solution advizeo innovante et clé en main s'appuie sur l'iOT, une plateforme d'analyse et d'alertes et l'accompagnement de nos Energy Managers pour garantir les résultats.
Renaud HUBER
Business Engineer
Vincent VALARD
Key Account Manager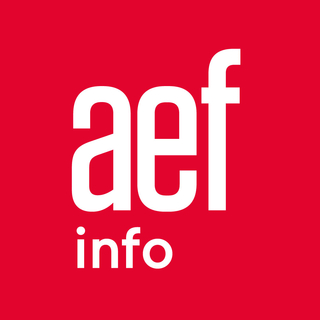 AEF
Press agency providing specilized information www.aefinfo.fr
Commercial Director
Marc SAVONNITO
Commercial Director
Bertrand AULOMBARD
Sales Manager
Samah GRADI
Development Manager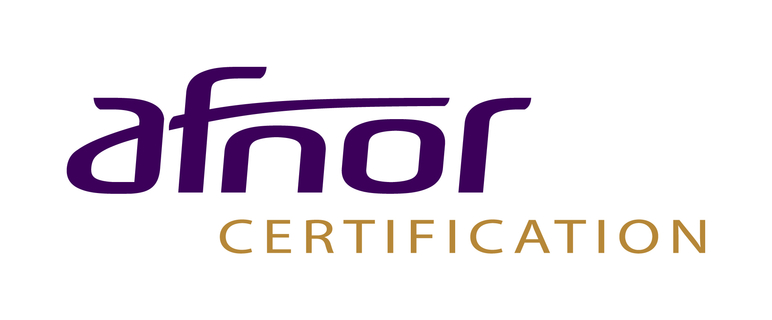 AFNOR Certification, organisme tiers indépendant évaluateur et certificateur, Groupe AFNOR
En tant qu'organisme tiers indépendant évaluateur et certificateur, nous développons et proposons des solutions d'évaluation de démarches RSE et / ou d'économie circulaire, afin de mesurer la performance des actions engagées et permettre l'amélioration de projet.
Head of R&D Project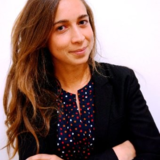 Mélodie MERENDA
Head of R&D Project
Afnor Groupe
Responsable développement produit
Innovation Manager
Arnaud CHARDON
Innovation Manager
AfterData
AfterData | Marketing prédictif
AfterData est une plateforme de Marketing Prédictif. Les équipes business peuvent facilement et sans aucun prérequis prévoir le comportement des clients, prédire un acte d'achat, anticiper une résiliation, identifier une fraude ou prévoir le niveau d'affluence dans les magasins.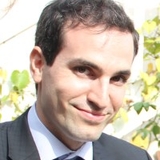 Aurélien MONIER
Co-Founder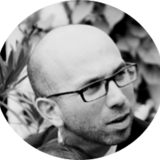 AGC - Technovation Centre
AGC Glass Europe - Technovation Center
Centre de recherche R&D européen pour AGC
Searcher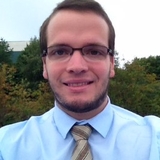 Bastien BARTHÉLÉMY
Searcher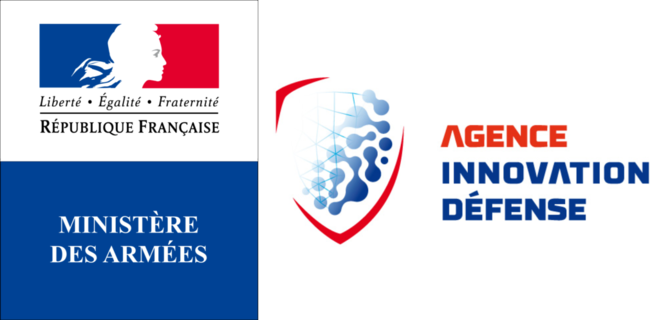 AGENCE INNOVATION DÉFENSE
D09
Open Innovation Director
Massis SIRAPIAN
Open Innovation Director
Sophie STAINIER
Open Innovation Manager
Agence Ova Design
Agence Ova Design : conception de produits industriels & de services
Ova Design is a design agency based in both Paris and Montpellier since 2008. Agency's DNA is that Users are at the center of any experience. From startup to bigger groups Ova Design has successful realizations in various fields, like for example, the robot Buddy or the telescope Stellina.
Co-Founder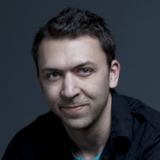 Benjamin SABOURIN
Co-Founder
AGORIZE
The leading open innovation challenge platform.
Agorize connecte les entreprises avec des innovateurs (startups, étudiants, profils IT), par l'intermédiaire de challenges d'Open Innovation (hackathons O2O). Bénéfices : - Innovation prospective, opérationnelle ou business - Time-to-market réduit - Recrutement innovant - Marque Employeur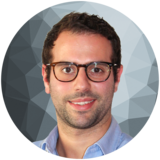 Sacha GRYNBAUM
Key Account Manager

Agyla
Agyla is a highly expert consultancy specialized in cloud computing (aws, azure), devops, cybersecurity and big data.
Founder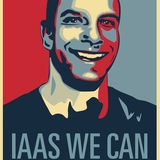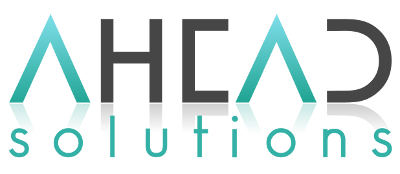 Ahead Solutions
Agence digitale : Marketing & Développement commercial. Conseil stratégique, lancement de produits, développements Web & Mobiles, placement de commerciaux, business développeurs.
Commercial Director
Grégoire POTHIER
Commercial Director

Sebastien BOTTALICO
Chairman and Chief Executive Officer / Chief Executive Officer
AICHO
Plateforme d'agrégation de datas touristiques ( adresses, bons plans , événements ) pour fédérer les institutions territoriales, les acteurs des territoires et les touristes .

AIR FRANCE INDUSTRIES
AFI assure l'entretien des avions, des moteurs et des équipements tout en garantissant un ensemble d'impératifs : maintien de la sécurité aérienne, bonne gestion de l'exploitation des appareils et maîtrise des coûts.
Technical Manager
Christophe COLIN
Technical Manager

AIR FRANCE INDUSTRIES / KLM ENGINEERING & MAINTENANCE
Maintenance des avions, des moteurs et des équipements aéronautiques.
Innovation Manager
Jean-philippe LOREDON
Innovation Manager

AIR LIQUIDE
Gaz industriels et médicaux et services associés
Open Innovation Director
Rémy NICOLLE
Open Innovation Director

AIR LIQUIDE GROUPE
BtoB industry & manufacturing
Project Director
Jean BECOURT FOCH
Project Director

Airbus Defence and Space
Airbus is a global leader in the defence sector, the largest defence supplier in Europe, and among the top 10 defence companies worldwide. It manufactures tactical and strategic airlifters, multi-role aerial tankers and advanced combat aircraft.
Project Manager
Nicolas RABAZZANI
Project Manager
Airbus Defence and Space
Conception, recherche, étude
Commercial Director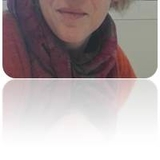 Nathalie TIAN SIO PO
Commercial Director

AIRBUS Defence and Space
Aeronautic, Defence, Security and Space activities.
Head of R&D Project
Frédéric PERLANT
Head of R&D Project

AIRBUS DEVELOPPEMENT
Développement économique local
Regional Delegate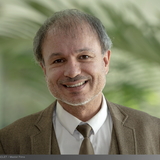 Yvon GAUBERT
Regional Delegate

AIRBUS GROUP DEVELOPPEMENT
Airbus Développement participe au développement des PME sur les territoires industriels du groupe Airbus en France via des conventions de développement comportant un volet d'aide financière et des mesures d'accompagnement adaptées aux besoins de la PME.
Division Director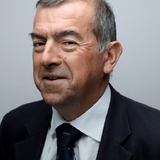 Laurent LEGENDRE
Division Director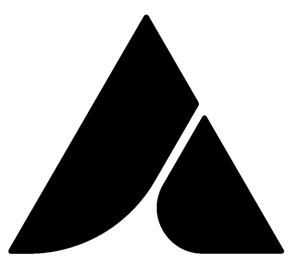 AIRBUS VENTURES
Fonds d'investissement d'Airbus. Capital-risque et fonds LBO
Investment Director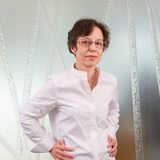 Anabelle OLIVEIRA
Investment Director
Marco LOPEZ
Financial Analyst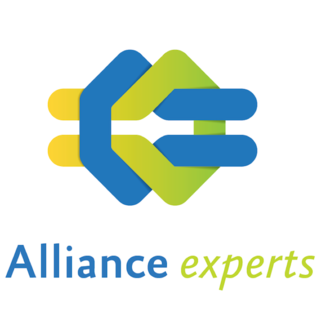 Al Rawahi
Al-Rawahi is a family business in Oman with more that 30 years experience in petrolium industry. We are seeking new opportunities and business ideas to invest in.
Consultant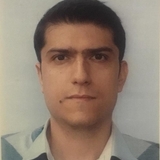 Mahdi HAYATBAKHSH
Consultant
ALCYM
ALCYM is a Design Engineering company, capable of handling your future Product development in Mechatronics, including prototyping, validation and production.
R&D Director
Olivier CHABOD
R&D Director
Algodone
Cybersécurité: Algodone développe une solution unique de sécurité électronique embarquée. Elle répond à un besoin croissant de sécurité dans les objets connectés tels que les dispositifs médicaux, les voitures autonomes , ou tout objet relié au réseau.
Christophe BALLAN
Commercial Director